AA Inlube is a dedicated service provider specialized in the dissemination of knowledge and information in the fields of lubrication, oil analysis and machine reliability.
AA Inlube OÜ was founded in 2010 and is headquartered in Tallinn, Estonia.
We are Noria Co. licensed partner – in 2010 AA Inlube was granted exclusive rights to provide Noria products and services by acting as its licensed partner within Russia, Ukraine, Belarus, Finland and The Baltic Countries.
Noria Co., headquartered in USA, is the world leader in technical consulting and education in the fields of lubrication, tribology, machine reliability and oil analysis.
Noria Co. is internationally recognized expert having its own business offices in many countries and represented globally by Licensed Partners who offer Noria training and consulting services in multiple languages at Noria's high standard of excellence. Noria and its licensed partners educate thousands of people each year.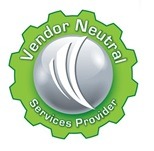 Noria is a vendor-neutral organization. It means Noria do not sell products such as lubricants, filters, etc. and are not aligned with any one vendor of these products – Our customers can trust our training and consulting services to be in their best interest and unbiased. Our vendor-neutrality ensures unbiased recommendations and results.
Noria Co. is the Publishers of Machinery Lubrication magazine, Lube Tips e-Newsletter and Reliable Plant Mail e-Newsletter. Noria's annual conference and exhibition, Reliable Plant, is the industry's premier lubrication and reliability conference.
For details on Noria Corporation, go to www.noria.com
AA Inlube is fully dedicated bringing Noria's trainings and services into our territory. AA Inlube's team combines global experience and expertise, specialized skills and knowledge to provide a wide range of maintenance and reliability consulting services for industry.
Our team.
• Arno Rõuk – CEO, Chief Technical Officer
MLT I certified professional by ICML
Arno has a magister degree in Mechanical Engineering from the Belorussian National Technical University and speaks Estonian, Russian, Finnish and English.
e-mail: arno.rouk[at]inlube.eu
ph. +372 50 56629